Pain Research and Management
Volume 2018 (2018), Article ID 1875967, 10 pages
https://doi.org/10.1155/2018/1875967
Research Article
Chronic Pain in the Emergency Department: A Pilot Interdisciplinary Program Demonstrates Improvements in Disability, Psychosocial Function, and Healthcare Utilization
Joshua A. Rash,1Patricia A. Poulin,2,3,4Yaadwinder Shergill,2Heather Romanow,2Jeffrey Freeman,5Monica Taljaard,2,6Guy Hebert,7Ian G. Stiell,7 and Catherine E. Smyth2,3
1Department of Psychology, Memorial University of Newfoundland, St. John's, NL, Canada
2The Ottawa Hospital Research Institute, Ottawa, ON, Canada
3School of Psychology & Department of Anesthesiology, University of Ottawa, Ottawa, ON, Canada
4The Ottawa Hospital Department of Psychology, Ottawa, ON, Canada
5Department of Emergency Medicine, University of British Columbia, Vancouver, BC, Canada
6School of Epidemiology, Public Health and Preventive Medicine, University of Ottawa, Ottawa, ON, Canada
7Department of Emergency Medicine, Faculty of Medicine, University of Ottawa, Ottawa, ON, Canada

Correspondence should be addressed to Patricia A. Poulin
Received 5 June 2017; Revised 6 September 2017; Accepted 25 October 2017; Published 17 January 2018
Academic Editor: Emily J. Bartley
Copyright © 2018 Joshua A. Rash et al. This is an open access article distributed under the Creative Commons Attribution License, which permits unrestricted use, distribution, and reproduction in any medium, provided the original work is properly cited.
Abstract
Objective. To evaluate the feasibility of an individualized interdisciplinary chronic pain care plan as an intervention to reduce emergency department (ED) visits and improve clinical outcomes among patients who frequented the ED with concerns related to chronic pain. Methods. A prospective cohort design was used in an urban tertiary care hospital. As a pilot program, fourteen patients with chronic pain who frequented the ED (i.e., >12 ED visits within the last year, of which ≥50% were for chronic pain) received a rapid interdisciplinary assessment and individualized care plan that was uploaded to an electronic medical record system (EMR) accessible to the ED and patient's primary care provider. Patients were assessed at baseline and every three months over a 12-month period. Primary outcomes were self-reported pain and function assessed using psychometrically valid scales. Results. Nine patients completed 12-month follow-up. Missing data and attrition were handled using multiple imputation. Patients who received the intervention reported clinically significant improvements in pain, function, ED visits, symptoms of depression, pain catastrophizing, sleep, health-related quality of life, and risk of future aberrant opioid use. Discussion. Individualized care plans uploaded to an EMR may be worth implementing in hospital EDs for high frequency visitors with chronic pain.
Views 518
Citations 0
ePub 3
PDF 68
SGEM Xtra: Ian Stiell – Legend of Emergency Medicine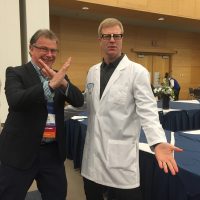 Podcast Link: SGEM Xtra Ian Stiell
Date: July 13th, 2017
Guest Skeptic: Dr. Ian Stiell is Professor, Department of Emergency Medicine, University of Ottawa. He is internationally recognized for his research in emergency medicine with a focus on the development of clinical decision rules. Ian is best known for the development of the Ottawa Ankle Rules and Canadian C-Spine Rule, and as the Principal Investigator for the landmark OPALS Studies for pre-hospital care.
Legends of Emergency Medicine: This is the forth episode in the summer series of SGEM Xtras called Legends of Emergency Medicine. These episodes highlight some of the pioneers and leaders of our specialty.  I hope these episodes will give the next generation of emergency physicians access to some super stars in our field via social media.
The format of the show will be similar. We will start by finding out some a non-medical thing about the legend: What song they picked as their music for the episode and why?  Then we will tell the back story of how we first met. The more formal part of the episode asks the legend five questions. Listen to the podcast on iTunes to hear their responses.
Five Questions for Ian: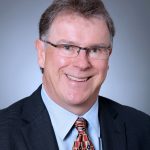 Dr. Ian Stiell
What is the biggest positive change you have seen in emergency medicine over your career?
What is the biggest negative change you have seen in emergency medicine over your career?
What contribution to emergency medicine that you made are you most proud of so far?
What advice would you give to someone who is interested going into emergency medicine?
How do you picture emergency medicine looking in the next ten years?
Theme Music: Each legend was asked to pick theme music for their episode and explain why they picked that particular song. Ian picked Emergency by Icona Pop.
SGEM Episodes of Ian's Research: We have reviewed a number of Ian's published research on the SGEM.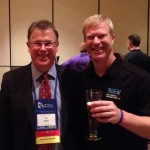 Ian Stiell and Ken Milne
Rule or Tool?
SGEM#3: To X-ray or not to X-ray (Ottawa Ankle Rules)
SGEM#5: Does Johnny "kneed" an X-ray? (Ottawa Knee Rules)
SGEM#48: Thunderstruck (Subarachnoid Hemorrhage)
SGEM#64: Classic EM Papers (OPALS Study)
SGEM#88: Shock Through the Heart (Ottawa Aggressive Atrial Fibrillation Protocol)
SGEM#108: O Canada- Canadian CT Head Rule for Patients with Minor Head Injury
SGEM#170: Don't Go Breaking My Heart – Ottawa Heart Failure Risk Scale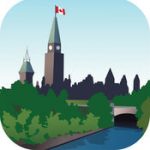 Ottawa Rules App
Ottawa Rules Application: You can get many of the clinical decision instruments on a free app from the iTunes store. "The Ottawa Rules are a set of clinical decision rules developed by Dr. Ian Stiell and his research team at The Ottawa Hospital Research Institute and the University of Ottawa. The rules have been demonstrated to decrease unnecessary diagnostic imaging and emergency room wait times which enhances patient comfort and reduces health care costs."
Other Legends of Emergency Medicine:
Andrew (Professor BEEM) Worster
Diane (Brick House) Birnbaumer
Joseph (#FOAMed Godfather) Lex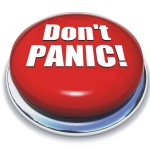 I hope you enjoy this summer SGEM Xtra series of podcasts. Don't Panic – The SGEM will be back in the fall for Season#6. You can expect more critical appraisals of recent publications trying to cut the knowledge translation window down from over ten years to less than one year using the power of social media. The ultimate goal of the SGEM is for patients to get the best care based on the best evidence.
---
Remember to be skeptical of anything you learn, even if you heard it on the Skeptics' Guide to Emergency medicine.
---