Sample Research Paper On Poems For Mothers Day
Hey Full Time RVing Families (or those who want to be) It's time for the Annual Fulltime Families Mother's Day Essay / Poem Contest!
This year, you could win your mom A Free Year of Harvest Hosts- the membership that allows you to camp at wineries, farms and 1000s of interesting places around the country for free!
Does your Fulltime Mom Rock?
Do you have an amazing RV Mom?
Do you want to win her a free year of Harvest Hosts?
Tell us how much you love your Mom? Tell us why she's the perfect mom for you?
Now you have a chance to express your love and let her (and everyone else) know just how much she means to you!
ages 5 – 8 Sit with an adult or older sibling and answer the questions about your mother. Have them transcribe your answers if necessary and add them to a home-made Mother's Day Card.
See Questions below.
ages 9-12 Make a list of amazing attributes that are special about your mom, using the letters M O T H E R in an acrostic poem.
ages 13 – older Write a poem, song or story about your mother. Try and see things from her point of view. Enter your piece in the FtF Mother's Day Contest
Send your submission to  kimberly@fulltimefamilies.com by Midnight, May 11th, 2017 so we can announce the winner live on Special Mother's Day Show on Roadschool Moms Radio
The mom of the winning essayist will receive a free Year's Membership to Harvest Hosts (an FtF Partner)
This contest is open to all readers of this post.
 5 – 8 Interview about my Mom Questions:
All about My Mom
1. How old is your Mom?
2. What is your Mom's favorite color?
3. What is your Mom's favorite food?
4. How tall is your Mom?
5. What shoe size does she wear?
6. What is her favorite TV show?
7. What time does your Mom wake up in the morning?
8. What is your Mom's first name?
9. What do you like best about your mom?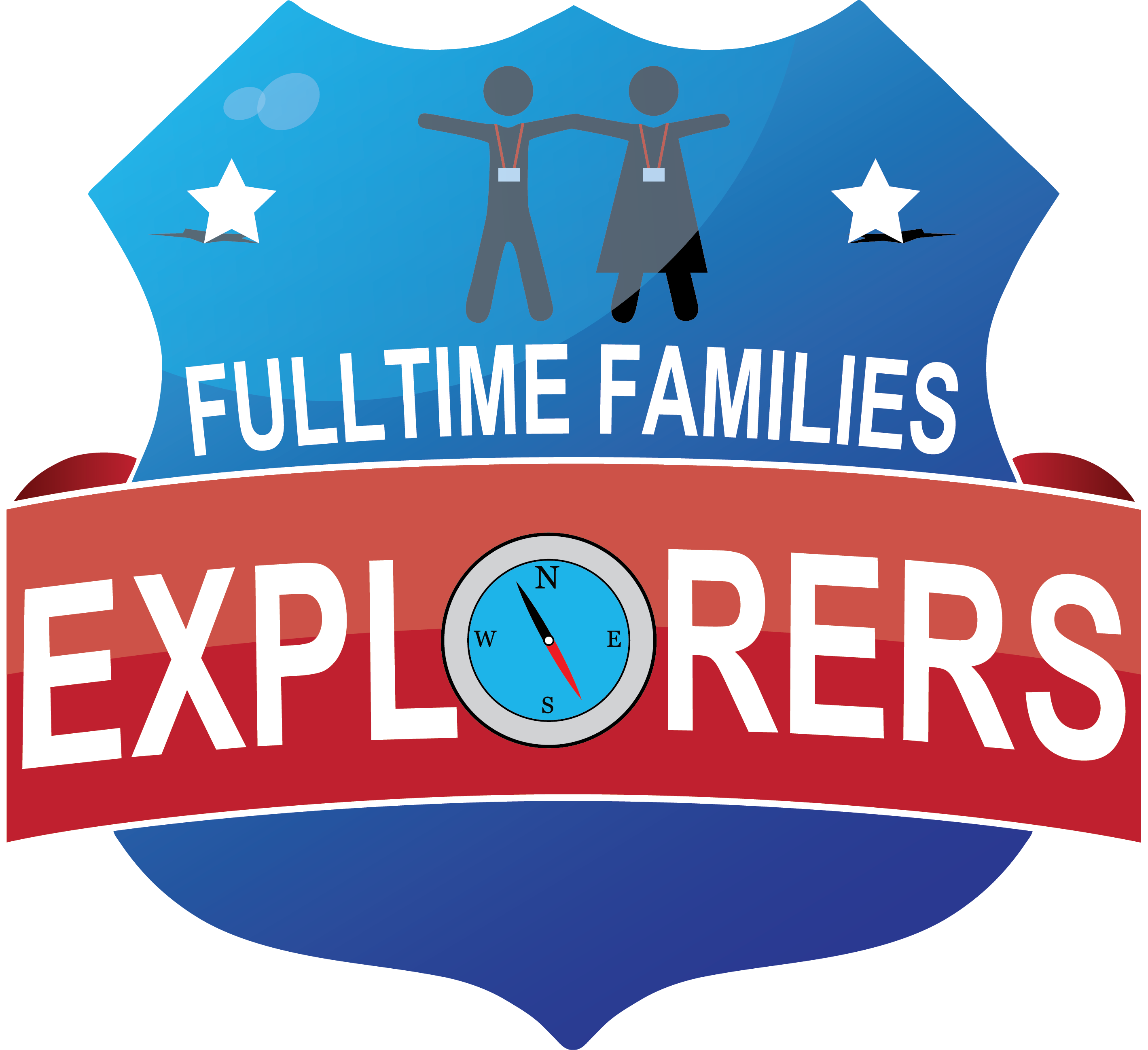 Special Note to FtF Explorers:  Please review the guidelines in your handbook to earn your badge for this activity. 
FtF Explorer is a accomplishment driven scouting program for adventurous boys and girls. To enroll your students visit: FTF Explorer Program
What's Harvest Hosts?
Harvest Hosts is  a network of wineries, farms and agri-tourism sites that invite self-contained RVers to visit and stay overnight for free! Through a new partnership with Fulltime Families, FtF Members can now get an Exclusive Discounted Rate for an annual membership.  See the Members Only Benefits Section for details and promo code.

Not an FtF Member Yet?  What are you waiting for?  Join the FtF Family today and start reaping the rewards of membership immediately!
Here's the Winner of the 2016 FtF Mother's Day Essay Contest and a Brand New Instant Pot is…
16 year old Daisy Jacobs who submitted her poem "The Gardener"
The gardener.
My mom is like a gardener,
Who pulls out nasty weeds.
Who takes the time to water us
Add the nutrients we need.
Roses, Daisys, cherry blossoms,
She has planted many seeds.
And she adds supports to all our stems,
And does many more good deeds.
I hope that we bloom big for her,
And the love she has decreed.
I wish to one day be this gardener
And plant my own colorful seeds.
Honorable mentions from the hundreds of submissions we were privileged to read go to:
5 yo Allisondra shares about her mom Cat, "I like best that she's my best friend, loves me as big as the moon and always listens."
14 yo Josh Arnold shares about his mom, Bunny, "Her favorite place to relax is the beach.
That is why we are there so often."
Lauri Johnson's son Andrew says what he loves most about his mom is that she "gives me money".
A member of the Farnsworth Family wrote:
"My mom and I don't get along all of the time. Most likely because I am a teenager that wants to be right and she is a mother that normally is."
According to DJ Travaglino, I am 8 yrs old and 9 ft tall 🙂
From our Acrostic Poem submissions we have:
Jasia Curren says her mother Erin is Magical
Stephanie Church O = Observant: I've never stolen a cookie
Austin James tells us his mom Sara is  T = Terrific
Kendra shares that her mother Robyn is H = Helps her to read
Elijah Salyers his mom is E = Epic
For both Jake and Jessi Gebbi R = Rockin Mom!  Go Heather!
Thank you to all who entered and Happy Mother's Day to all the moms!  Our next big contest is the Annual FtF Father's Day Photo Contest.  Follow FulltimeFamilies.com for submission guidelines and contest dates.
Samples of acrostic poems found in books or online
Mother's Day or Mother themed books to read for inspiration (see the Mother's Day Book List or the Lesson Extensions section for suggestions)

Chart paper
Markers
Art supplies for the collages, such wallpaper scraps, yarn, button, ribbons, construction paper, sequins, stickers, etc.
Glue
Scissors
Oversized construction paper or card stock, one sheet per student

Optional: Computers with printer access, if you choose to create final projects in word processing
Choose a selection of acrostic poems to share and discuss with students. You can write them on chart paper or prepare them for use on an overhead or visual presenter. I like to do one of the above and create a small packet of poems for each student to read along with so they have it to save afterwards.
Note: I like to use National Poetry Month in April to explore different types of poetry writing. I expose my students to numerous types of poetry by reading many different selections and by writing our own poems. I focus on children poets such as Shel Silverstein and invite guest poets to visit our class. I continue our exploration of poetry throughout the end of the year, saving acrostic poetry lessons until the week before Mother's Day. This results in some lovely projects that are created by the students and cherished by their mothers.
Part I: Read Mother-Themed Stories
Step 1: Spend time reading books and poems about mothers to inspire student discussions about their own mothers and how they relate to the stories being shared.
Step 2: Throughout the week we discuss and create a chart that has the following headings:
Things I Do With My Mom
Things I Love About My Mom
Things My Mom Does For Me
This chart comes in handy when students need ideas for their acrostic poetry writing.
Part II: Reading Acrostic Poems
Step 1: Display the sample acrostic poems and/or distribute the packets of sample poems to students. Read aloud one or more of the poems, explaining what makes them acrostics.
Step 2: As students read more of the poems, have them create a list of features attributed to acrostic poetry:
Uses the letters in a topic word to begin each line
All lines of the poem should relate to or describe the topic word
One word or a phrase can be used to describe the topic word
Poems are written vertically down the page and they do not have to rhyme
Step 3: Check in with students to confirm understanding. Students will reference these features when writing their own poems throughout the week.
Part III: Writing Acrostic Poems
Step 1: I like to write a few poems as a class using a common topic word such as school or springtime or anything else the kids seem interested in.
Step 2: Give students the choice to work in small groups, in pairs, or alone to start writing their own acrostic poems. Encourage them to write about their interests.
Step 3: Later in the work, ask students to write an acrostic poem with the topic word "Mother's Day."
Step 4: At the end of the week, ask students to write their own acrostic poems using their mothers' first names.
Part IV: The Final Product
Step 1: When students have completed the acrostic poems using their mothers' names, bring students to the computer lab or set up a classroom computer center. Show students how to use a word processing program to type their acrostic poem. (This is an excellent opportunity to teach students about different fonts and how to increase and decrease font size.)
Note: If you don't have access to computers, have students write out final copies of their poems on nice paper.

Step 2: Print each student's poem. I usually have students draw a picture of their mom and decorate around the poem with a whimsical design.
Step 3: Have students create a collage-like picture of their mother using art supplies found in the classroom, such as yarn, construction paper, wallpaper scraps, ribbon, yarn, buttons, sequins, etc.
Step 4: Give each student a sheet of oversized construction paper or card stock. Have them fold the sheet in half to create a folder. Have students decorate the folders with their mom's names.
Optional: You may want to staple two sides or tie the sides together with ribbon or yarn (leaving an opening at the top) if you think items will slide out.

Step 5: Have students place the poems, collages, and any other gifts for their moms inside the folders and send home.
Students learning needs are easily met because of all the opportunities to work as a class, in small groups, with partners or alone. Being able to produce work by hand and/or on computer also gives students other options for creativity.
Assemble all of your students' work in one place with a class poetry quilt display.
Any of these books listed are excellent choices and references to extend the activities throughout this project.

Hazel's Amazing Mother by Rosemary Wells
This is a particular favorite, as we spend time discussing what "the power of love means" in connection to this story and in their own lives. This is one of the sweetest conversations I have with my students every year and the writing that follows this book reading and discussion is priceless.
Love You Forever by Robert Munsch
I don't know who can read this book without crying. It is a wonderful way to open up discussion about how students may one day be caring for their own parents as they are being cared for now.
The Runaway Bunny by Margaret Wise Brown
No matter what you do or say, the message is that moms will always love you and be waiting with open arms. This is so important for my students to hear and to discuss because everyone has tough days with their parents and as an innocent child you can wonder where you stand sometimes.
My Mom by Anthony Browne
Students can write a parallel book similar to this story alone or as a class.
Just Me and My Mom by Mercer Mayer
Such a simple story, but it ties in the true things about what we all do with our moms.
Mama, Do You Love Me? By Barbara M. Joosse
Beautiful artwork, good cross cultural connection. I like to promote the idea that moms and kids are the same everywhere.
Have students bring home acrostic poems to share and read to their parents.
Ask students to find out if their parents or family members have favorite poems to share with the class.
Send home final products as Mother's Day gifts.
Write about feelings or connections made to the selections of books read
Participate in writing general acrostic poems with the class
Work in small group, partners or alone to write an acrostic titled "Mother's Day"
Write an acrostic about your mom using her name
Decorate or illustrate your poems
Create a collage art picture that represents your own mother
Decorate a "pocket folder" to hold all of your work to present to your mom on Mother's Day
Observe understandings during class discussions
Assess student journal writing for content and understanding
Analyze work in progress and completed acrostic poems